GETSHERA | Day Cream
RM49.00 – RM80.00
Description:
DAY CREAM SPF60 PA++ : 20gm 
Mengandungi SPF 60 untuk melindungi kulit daripada pancaran UVA & UVB yang boleh menjejaskan kulit. Mengandungi Vitamin E bertindak sebagai antioksidan yang dapat meneutralkan radikal bebas, memperlahankan proses penuaan kulit dan melindungi kulit daripada pancaran matahari yang menyebabkan kedutan. Struktur yang sangat lembut, tidak berminyak, tidak melekit dan menggebukan kulit amat sesuai sebagai alas mekap.
Add to Wishlist

Compare
Related Products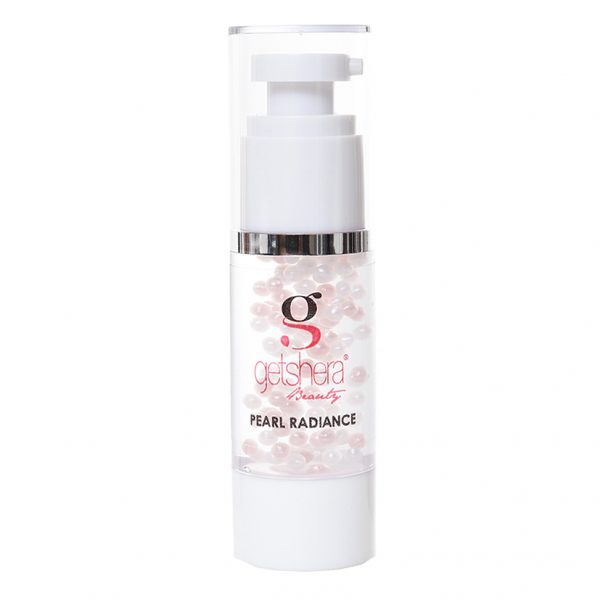 Quick View
The Pearl Radiance by caplet mini-beads activates when dispensed, providing a refreshing burst that dries to a smooth weightless finish. Use to help reinforce skin's essential moisture barrier, even skin tone, retexturize, and reduce the appearance of early signs of wrinkles. Rejuvenates the look of tired skin for a more energized complexion.
Benefits:
Helps even out skin tone and immediately improves skin brightness
Creates a virtual "force field" against early lines
Helps reduce the appearance of fine lines
Minimizes the appearance of pores
Energizes complexion and rejuvenates the look of tired skin
Cara Pakai :
Sapu Pearl Radiance di wajah selepas anda menggunakan Purifying Toner. Setelah sapu merata di sekitar wajah dan leher. Biarkan seketika hingga serum meresap ke kulit dan ikuti dengan pemakaian Day Cream atau Glittery Gold Foundation.
Amat di sarankan memakai ketika tidur untuk kesan dan serapan yang lebih tinggi.